A HEALTHY GREENHOUSE
NEEDS HEALTHY WATER
Greenhouses can now manage water quality issues in real-time.
Healthy water plays a crucial role in agriculture.
Every grower has a unique nutrient recipe, yet water is always the foundation, with its local peculiarities.
Healthy water reduces the need for pesticides and optimizes fertilizers while increasing crop performance.
BENEFITS FOR
GROWERS
With a database of Key Performance Indicators (KPIs) – tailored to each greenhouse's
needs – the WHI compares inputs against objective standards to benchmark performance
in real-time to continuously improve and optimize the water system.
Want to reduce your chemical, water, and energy waste and improve your outcomes?
YOUR WATER HEALTH TOOLKIT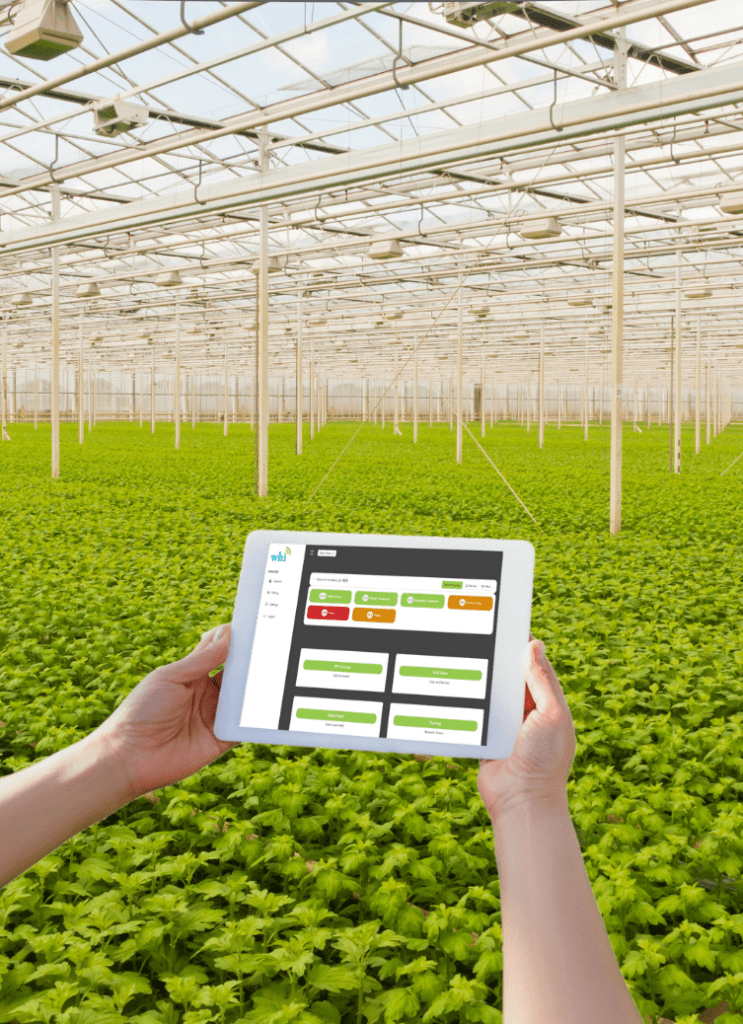 The WHI App
High-performance greenhouses, struggle with inconsistent or sub-optimal water quality.  
The WHI Platform, developed with growers, provides automated water quality management and monitoring that can be understood and improved.