The Most Essential Nutrient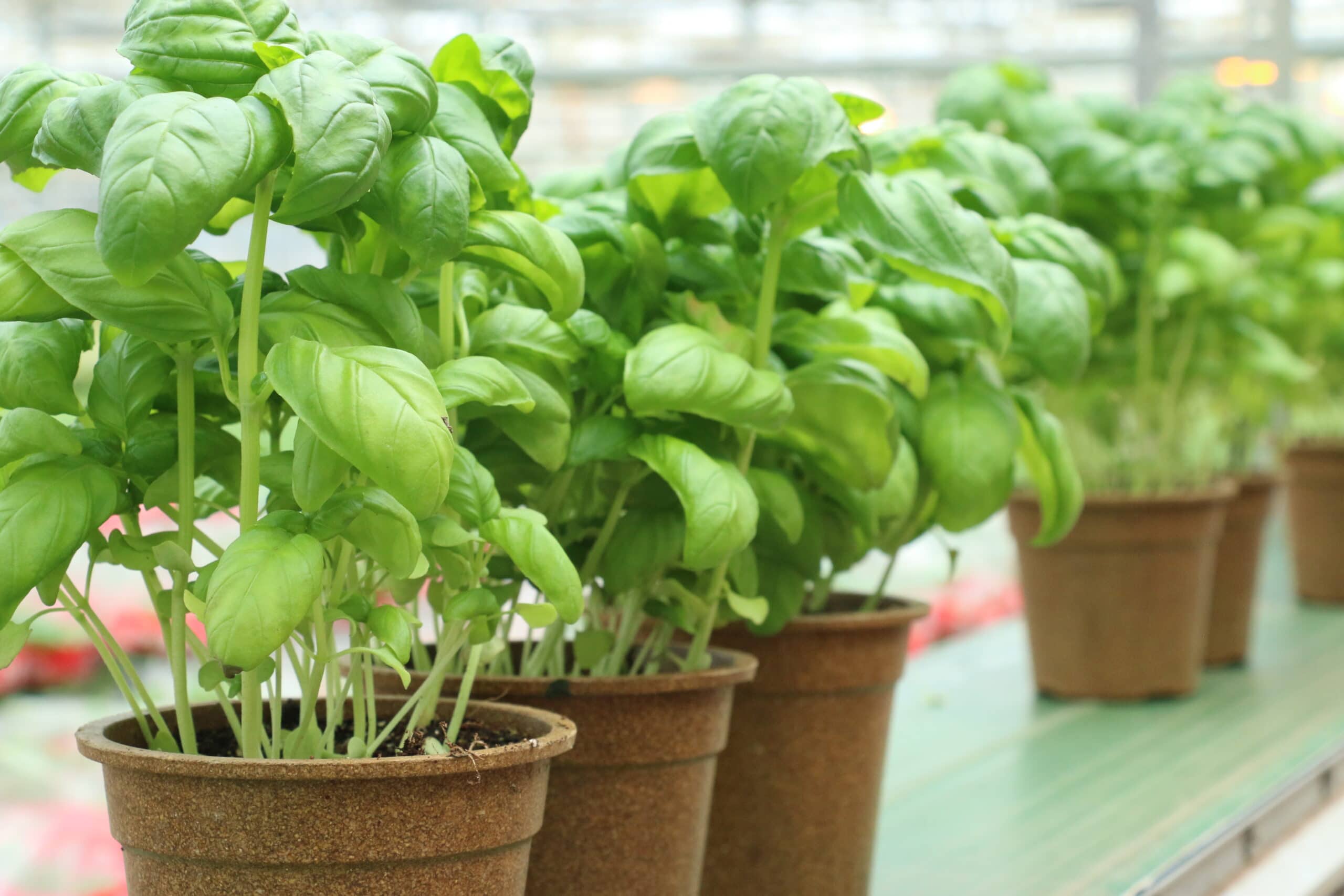 Whether you're a human, plant or animal, the quality of your drinking water is important.
For humans, the consequences of drinking unsafe water are usually quite obvious and unpleasant – dehydration, sickness, and in extreme cases, death.
Plants and animals have a greater tolerance for lower quality water, but no amount of food and nutrients will make up for the effects bad water has on their health and growth.
Low quality water can impact yield sizes, shoot and root weights, and increase the risk of disease or blight in plants. In animals, it can increase rates of mortality, decrease weight gain and lower production output.
If these are the results of "bad" water, imagine what good water could do.
Here are a few examples:
Basil
After the installation of an AVIVE Agricultural System in North America's largest organic potted herb greenhouse, basil plants irrigated with AVIVE water had fresh shoot weights 30% greater and fresh root weights 22% greater than basil plants on municipal water.
When the basil plants were sprayed with AVIVE-treated water just before shipment, their shelf-life increased by 7 to 28 days.
Cows
In a dairy barn study, cows that drank AVIVE-treated water drank 30% more water and produced 14% more Energy Corrected Milk than cows on the municipal system.
Based on revenue of $0.60/litre (or greater considering the ECM) the incremental revenue was $1.92 per cow per day.
Poultry
AVIVE Agricultural Systems in poultry barns have seen improved weight gain and optimized feed conversion ratio. On average, broiler mortality decreased by 5% and weight increased by 10%.
In one poultry trial, the farmer received $0.05 more per bird for birds given AVIVE-treated water than he did for birds not given AVIVE-treated water.
How to improve your water's quality
AVIVE Systems are engineered water solutions that maximize water quality and increase bio-security through sustainable disinfection, a multi-barrier approach and real-time monitoring and process control.
Each system is engineered by an in-house team of experts to ensure optimal outcomes for your operation. For more information, contact our team at sales@sanecotec.reenvisionmarketing.com.
Using AVIVE has not only significantly improved my yield, but in terms of maintaining a residual and providing protection against potentially catastrophic blight, it's the most inexpensive insurance I could ever buy.
Giancarlo Tomelleri, Manager, California Masterplant Inc.