Changing the Water Landscape in Newfoundland: Q&A with Jay Whiteside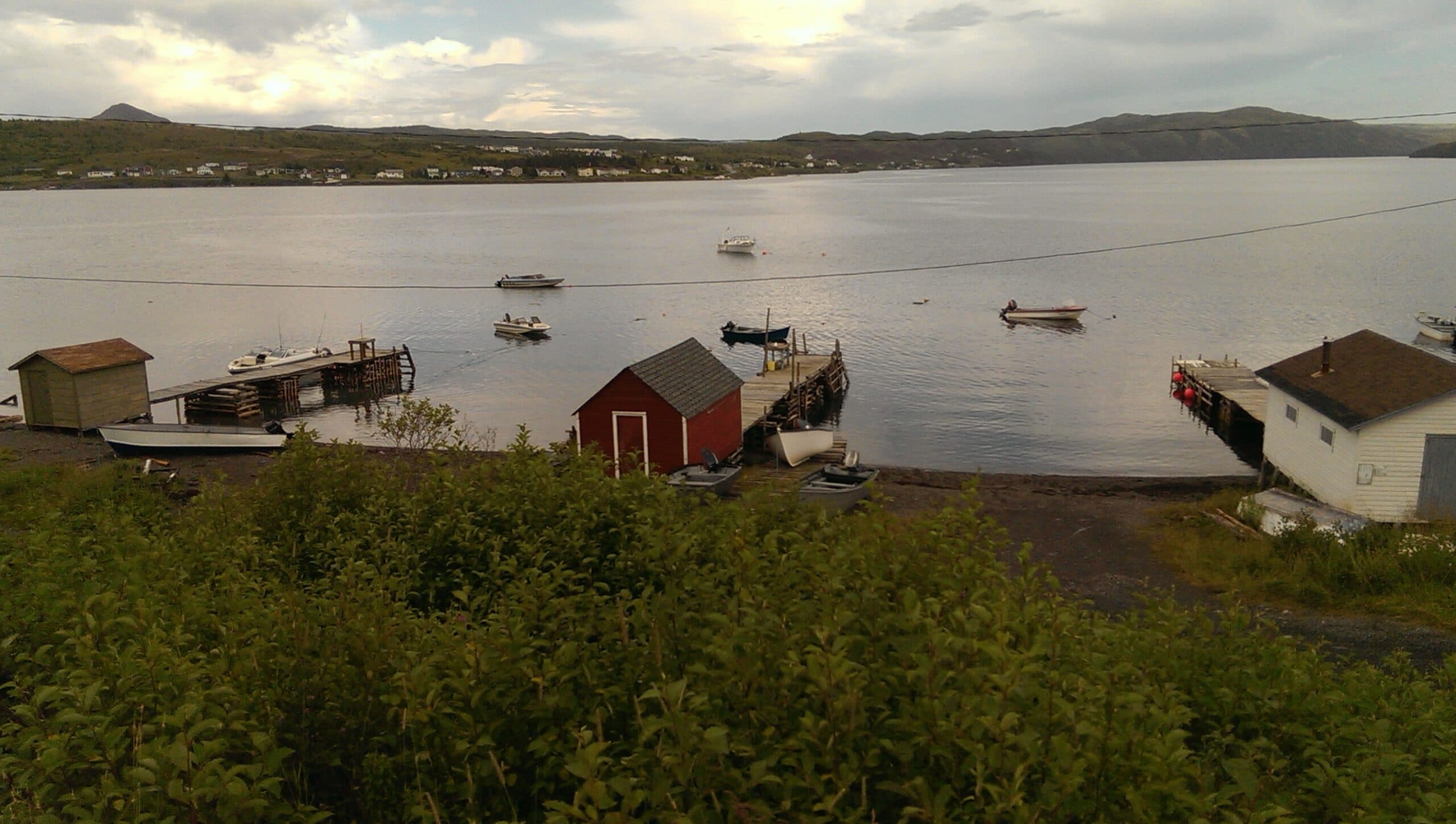 Jay Shares his Thoughts on SanEcoTec®'s Municipal Water Projects in Newfoundland.
From an interview originally published in the Canadian Municipal Water Consortium Newsletter
CWN: You have played a crucial role in ensuring safe drinking water in Newfoundland. What water quality challenges were being faced to spark SanEcoTec's involvement?
JW: Sunnyside and Milltown and other towns we've worked with are typical of many communities in Newfoundland. Debris- and mineral-rich source water interacts negatively with chlorine disinfection, which creates high-levels of potentially harmful disinfection by-products (DBPs) and unpleasant taste and smell in the drinking water. Like much of Newfoundland, these towns were concerned with the health effects of these DBPs and the frequency of boil-water advisories. Their water was a constant source of distress.
CWN: From when you started, what have you implemented to improve drinking water quality? Can you explain how the projects tailored a technological solution to suit the town's needs?
JW: We were approved by the Department of Municipal Affairs and Environment (MEA), to conduct a Pilot in Sunnyside using AVIVE® technology, which includes a new generation of stabilized hydrogen peroxide as a secondary disinfectant. We then conducted an extensive Discovery to inform our design and engineering team. Our Discovery process, a crucial step in any AVIVE® Program, ensures we fully understand the exact water profile of the municipality and meet all needs and challenges.
In the case of Sunnyside, we upgraded the present water treatment plant and ensured we met MEA-required chlorine contact times. We then integrated our dosing and monitoring technology with the Sunnyside system to inject hydrogen peroxide to mitigate the formation of chlorinated DBPs and provide an effective and long-lasting disinfectant residual in distribution. Once we saw how well that worked, we moved on to the Optimization stage, which included installing a custom, prebuilt filtration system that simply attached to the existing treatment facility and helped the system work even better.
CWN: Since implementation, what are the results showing? How has addressing challenging surface water conditions increased the resiliency of the existing water systems?
JW: We have seen an immediate reduction in DBPs – over 70% – bringing the water quality to within Health Canada Guidelines. The towns have reduced the volume of treated water being used to flush the system by up to 50%. With AVIVE® Systems, the distribution networks remain substantially free of debris and biofilm build-up, as well as free of E. Coli and Total Coliforms, which have resulted in zero boil-water advisories. As a result, disinfectant demand remains low, and operating costs are offset by substantial energy savings. This leaves the towns less susceptible to extreme weather and improves their infrastructure's lifespan. In the most fundamental sense of resiliency, the towns are no longer as dependant on long-term funding assistance from the province.
Resiliency also involves public acceptance and support. Shortly after installation, the taste and smell of the towns' water was noticeably improved and the focus groups run with townspeople were universally positive. People told us that they didn't need as much detergent to wash and others had persistent skin conditions disappear. We even had one person in town say he's lived there all his life and had no idea what tea tasted like until after AVIVE®. The Mayor of Sunnyside said, "We feel relief to be speaking of our water with pride rather than apology".
These personal considerations are sometimes overlooked when looking at community resiliency but they're important to the spirit of a town.
CWN: How is your technology different? What other applications does this technology provide to the water industry and how can it be adapted to these different applications?
JW: It eliminates many of the unintended consequences of existing water treatments. As a result, you have people saying positive things about the water coming out of their tap at home. Or that they saved money on bottled water because they don't need it anymore.
We've done pilots where water that we've treated in greenhouses improves propagation and reduces spoilage; in livestock it increases milk production and reduces dehydration; in hot water systems it saves energy and improves pathogen control.
CWN: What does SanEcoTec see as the big-picture implications of this work? What lessons have you learned over the course of this project?
JW: Big picture: we see a "leapfrog" opportunity for municipalities to bypass intermediate technologies. AVIVE® costs less, performs better and has a more positive effect on people and the environment than any other form of water treatment.
Where cost of infrastructure improvements is staggering in terms of capital, time and disruption, here's something that is nimble and effective, and will produce better results. The bottom line is: where municipalities need alternate forms of financing to support infrastructure improvements, there are financeable savings and long-term value capture opportunities.
Finally: why does water continue to be under-valued by consumers? Think about that. What happens when the water from your tap is demonstrably superior in quality and taste to the bottled water you pay 200 times the price for at the store? Can we get full cost recovery on our water treatment and infrastructure from consumers when they have the same confidence in their water as these Newfoundland towns have in theirs? The lesson learned from Newfoundland is these big-picture possibilities are very real and can happen very soon.
Jay Whiteside is Chief Operating Officer of SanEcoTec