AVIVE
Our award-winning AVIVE programs combine leading water science know-how with self-monitoring analysis and reporting technology (SMART) to improve the cost, control, compliance and performance of water used in a variety of business applications.
Healthy Water. Better Life.
The AVIVE process has been independently verified to produce improvements among key performance indicators for water use, while having a positive effect on people, infrastructure and the environment. AVIVE represents a higher standard of care for water quality that is controllable, profitable and sustainable.
SanEcoTec has become a world authority on the science and application of alternative disinfectants such as silver stabilized hydrogen peroxide. With more than ten years of in-depth lab research and field study – as well as working under the scrutiny of many different Regulatory authorities and jurisdictions – our Company has published foundational, peer-reviewed science that is the singular expertise on how to efficiently, effectively and safely use these technologies in a water treatment process.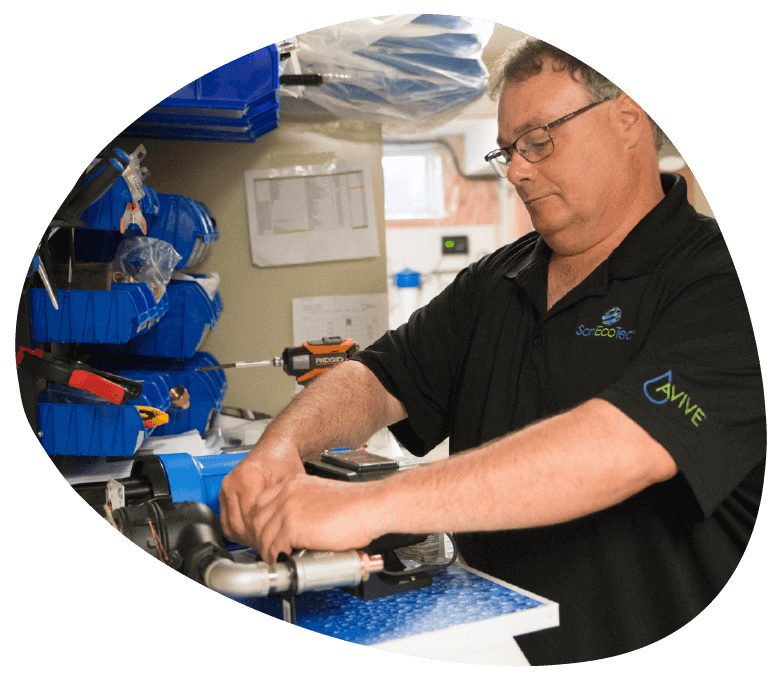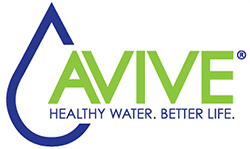 AVIVE water treatment systems:
When you turn on the tap and clean, healthy water fills your glass, that's the AVIVE system at work. The system is an engineered solution that combines key technologies with alternative disinfection methods to provide healthy water. The individual elements of a system vary depending on the application—for instance agriculture vs. residential—but the design and engineering always follow an AVIVE healthy water program.
AVIVE healthy water programs:
To correctly and safely build a house, a careful plan must be followed. Similarly, the design and engineering of an AVIVE water treatment system follows an AVIVE healthy water program.
The program determines how we provide our expertise from pre-sale to post-system installation through comprehensive service support, including unparalleled real-time, 24/7 monitoring. Much like our systems, our programs may also vary depending on the needs of the application and customer.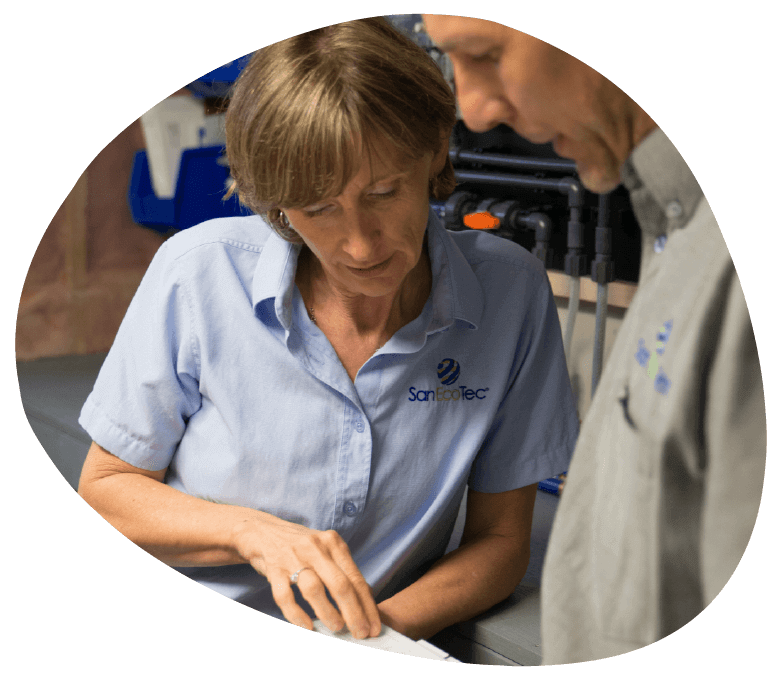 AVIVE products:
AVIVE products are the individual components of an AVIVE system. To build the best and most effective system, we carefully select each product and continually develop and test our line up.
Stabilized Hydrogen Peroxide
SPI®
WaterShed®
Enviro-mats
cATP test kits
Stabilized Hydrogen Peroxide, continued...
SanEcoTec has adopted Stabilized Hydrogen Peroxide (SHP) for our AVIVE water treatment systems. Unlike many harsh chemicals used in water treatment, our SHP creates no by-products and controls biofilm and opportunistic plumbing pathogens (which includes harmful bacteria). SHP is a natural disinfectant that breaks down to water and oxygen. SHP is the approved disinfectant with AVIVE systems. It is available through SanEcoTec in Canada and the U.S. and with our partners in other parts of the world.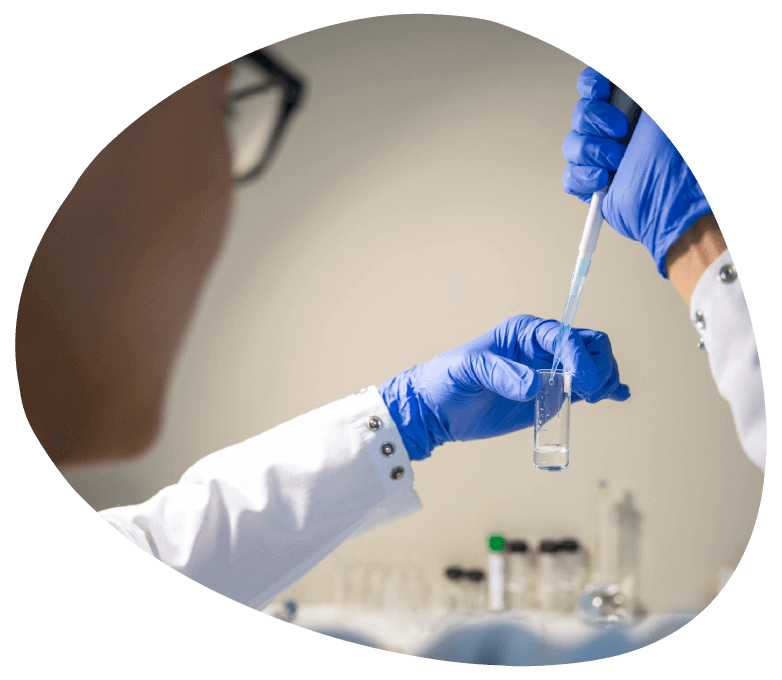 Stop the problem at the source and protect the future—with AVIVE water treatment solutions
Every AVIVE solution is unique to the buyer. The major benefits and applications can be characterized within the following:
AVIVE Benefits

Clean, Healthy Water

Improves Safety & Reduces Risk

Addresses Your Specific Needs

Fast Return on Investment

Supports the Environment

Ongoing Support & Monitoring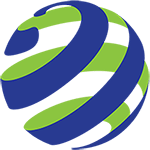 Healthy Water.
Better Life.
Water is the backbone of a community.
When water is unsafe at school, children are sent home. When water is unsafe in hospitals, patients are at risk. When water is unsafe at home, communities are in a state of emergency.
Empty schools do not educate children. Hospitals at risk cannot properly care for patients. Communities in crisis do not thrive.
There is overwhelming evidence of unsafe water's consequences, for example, First Nation communities, cities like Flint, Michigan, and numerous developing countries. Healthy water is essential for healthy communities.
The new standard, water that supports good health, will see communities prosper. Healthy water makes for profitable businesses, productive farms and greenhouses, efficient processes, and happy homes.
The need for healthy water motivates us to pioneer water treatment systems for residential households all the way to commercial operations and entire cities. With clean water technology, passion and expertise, we continue to be at the forefront of the healthy water movement.